So you've washed the car, gave the inside a nice little vacuum and wipe down. You take a minute to admire your work only to look up and realise ... what in the world happened to my roof lining?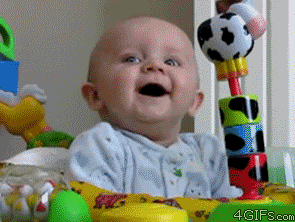 Fingerprints, exploding coffee, makeup, hair, oils, you name it, are all the more common culprits to a stained and aged looking roof. Believe it or not, but unpleasant smells tend to get absorbed into your roof lining and while everyone is focused on cleaning the seats, carpet and mats, the smell still persists.
Saggy Roof?
And let us remind you that there is NOTHING more unappealing than the look of a saggy roof caving in your car. The saggy roof is often the case when the glue has been deteriorated to the point that it loses the adhesiveness. To avoid a saggy roof, special care and caution must be applied when cleaning the roof lining. Let us show you how you can clean your roof lining without damaging it.
Here Are 5 Steps To A Clean Roof Lining
All Purpose Cleaner/Upholstery Shampoo
Steam Cleaner (optional if you have)
Gentle Fingers & Elbow Grease
Steps To Cleaning Your Car Roof Lining
1) Spray dilute APC or Upholstery Shampoo on to a Fine Low-Bristle Brush (important: Stiff bristles can fluff up the roof lining and ruin its texture). Make sure to read the product instructions in terms of dilution ratios with water.
2) Gently agitate the stains on the roof by brushing in light circular motions. This may cause some foaming to appear at the site. Apply light pressure as to avoid from deteriorating the glue. Failing to do so may cause a saggy roof appearance.
3) Gently blot dry the stained area with a clean, dry microfibre towel. Soak up as much excess as possible.
4) If stains persists, you can repeat steps 1 - 3 again or alternatively use a steam cleaner to apply hot pressurised steam on to the stain instead of using All Purpose Cleaner or Upholstery Cleaner. For safety, cover the head nozzle with a microfibre towel to reduce direct steam pressure. The key here is to add some hydration, but mainly heat to melt the stains.
5) The key here is to take your time and to apply little pressure with each brushing motion. Try not to overdo this process and do this across multiple attempts on different days, you don't want to over-saturate the roof in chemicals and heavy pressure.
Everything you need to know – from car care advice to amazing weekend escapes. We make the difficult things, simple.
All you need to know about mobile car wash and detailing